It's a new month, and the beginning of a new fall, and I'm "back in the saddle" again.  Sewing like mad, coming up with more creative ideas.  Who says that having an active mind doesn't keep away dementia?  Mine's been on overload, and I'm sure I'm keeping the dementia away.
What's been happening?  Well, for starters, Aunt Mayme's Attic has some new listings.  A few more closet safes and a few other things.  Check them out in the first line of my Etsy shop, Aunt Mayme's Attic.
Second, I"m on a gift tag spree.  Recently I contacted a woman whose gift tags I admired and found on Pinterest.  When I asked if she would mind me using some of her idea, she was so delighted that she helped me out tremendously.  Not only telling me how she made them, but also sending me a small package to get me started.  Such a kind soul!  And all because I asked.  We're both from the same part of the country, and our correspondence has been wonderful.  I haven't met her, but I feel like I've known her all my life!
So here are some samples, with more to come!:
Next, I've opened a new Etsy shop called Beverage Tutus.  https://www.etsy.com/shop/BeverageTutus  Cute little beverage markers in the form of glass cuffs just right for your next party.  After going to a party recently, the hostess had plastic solo cups and no magic marker to write on them. So some of us decided to cut slots in the edge.  But that became messy.  So the idea of the Beverage Tutu was born!  So click on this little widget and it will take you there: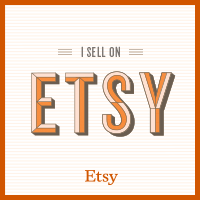 Four dollars each, but buy 4 and they are $12.00.  Fun and buy more than one and it's free shipping.
So there you have it, blog watchers.  Keep in touch and keep watching!
Love,
Beth